"We're part of the solution" is this year's slogan for International Day for Biological Diversity.
The Formosa Agricultural and Environmental Research Center (AERC) engages in many diverse projects to help our environment, utilizing beneficial soil microbes, plants, insects, and trees. Prominent projects focus on monarch butterflies and milkweed plants. Last year, the AERC produced 3,200 milkweed plants as a food source for developing monarch butterflies. Milkweed plants are provided to the Unites States Fish & Wildlife Service for butterfly habitat restoration programs in South Texas. The AERC also operates a nursery that nurtures butterflies through all stages of development. Monarch butterflies provide an essential service in our ecosystem as pollinators as they migrate across North America.
Using a wide variety of strategies helps improve the success of all our projects. Greater species diversity provides ecological sustainability that benefits all life. This is the essence of biodiversity: every species has a role to play. We're part of the solution.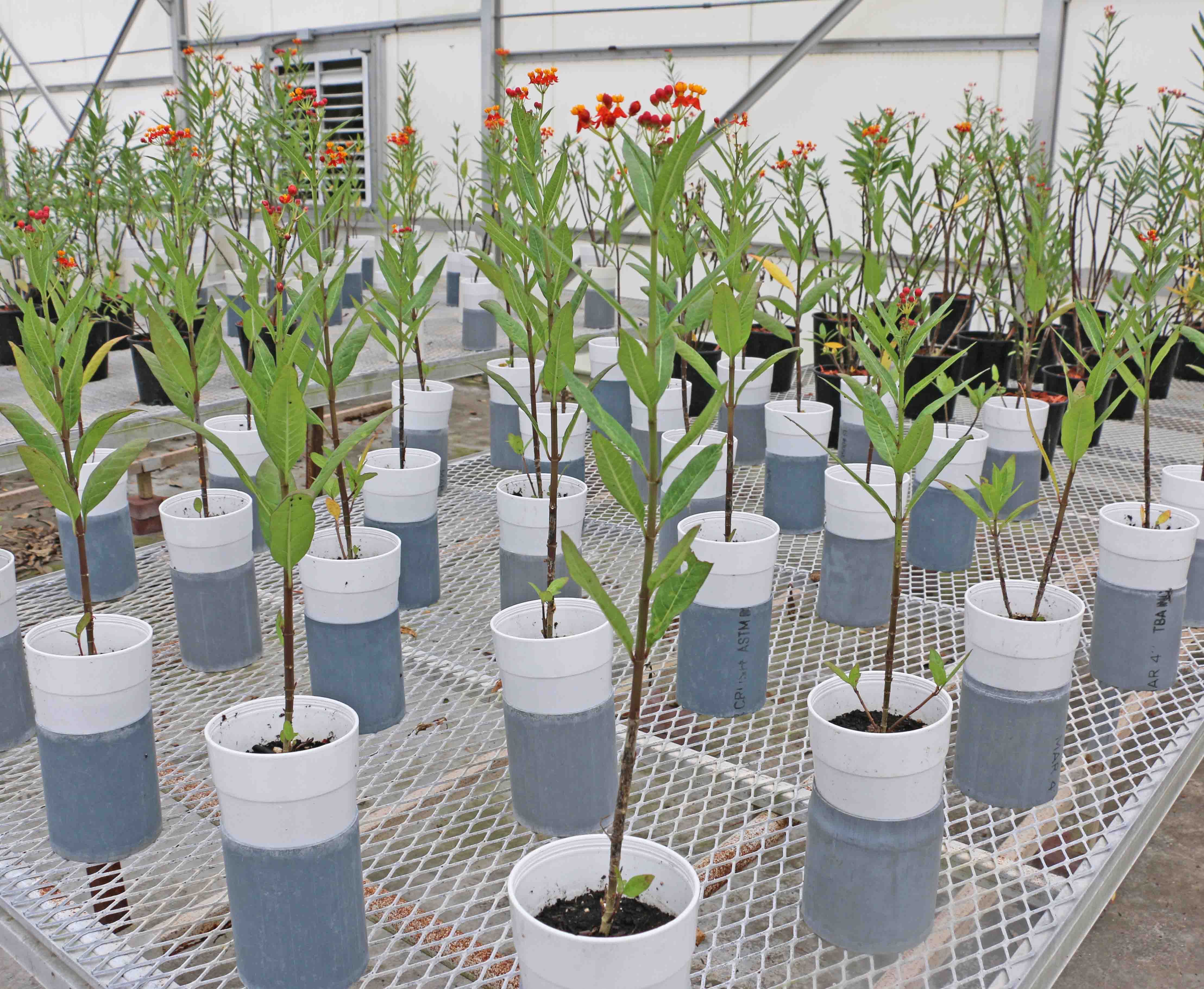 PHOTO OF MILKWEED PLANTS (ABOVE) AND PHOTO OF MONARCH CATERPILLAR EATING MILKWEED PLANT (BELOW)