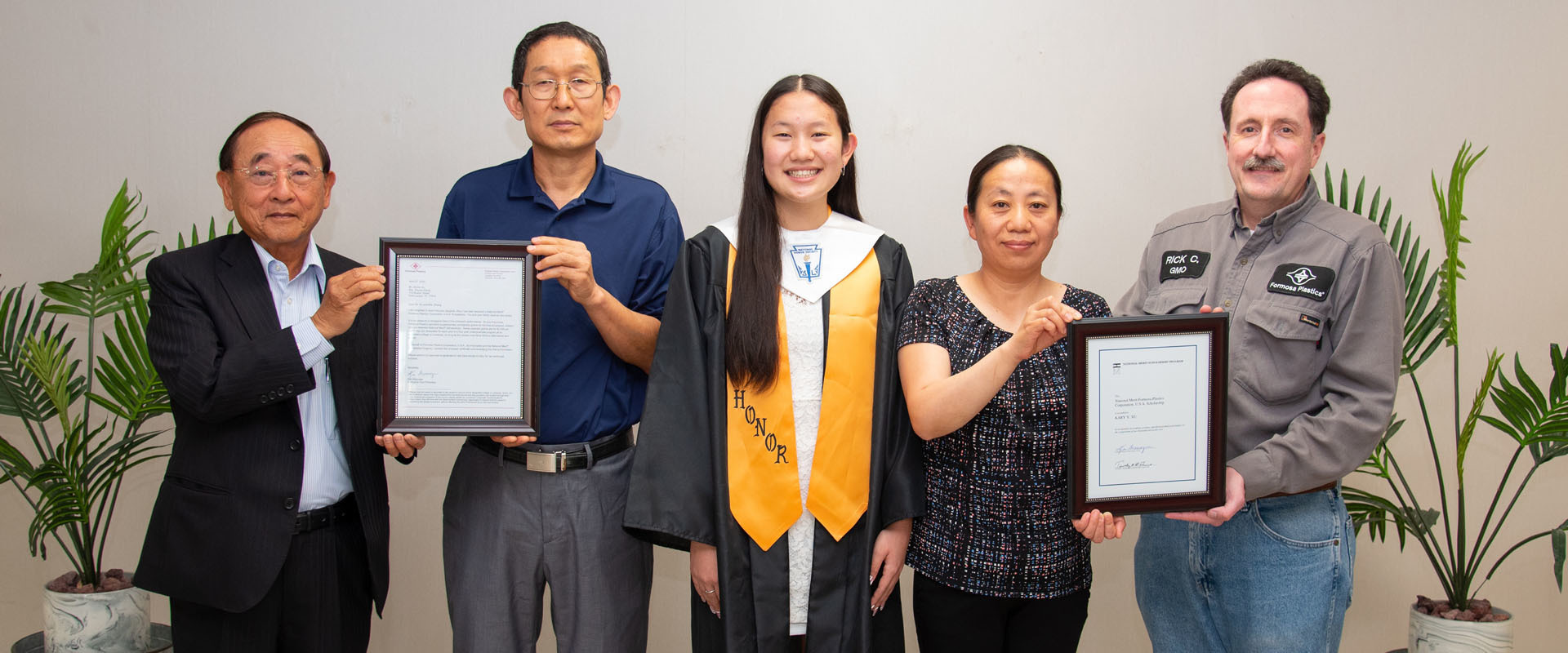 Formosa Plastics Corporation, Texas has awarded the prestigious "National Merit Formosa Plastics Corporation, U.S.A. Scholarship" to senior, Kary Y. Xu. Xu will graduate from Calhoun High School on May 27, 2022 and will be attending The University of Texas at Austin and majoring in Business.
For more than 20 years, Formosa Plastics has partnered with the National Merit Scholarship Corporation to identify high school seniors that meet the most rigorous of academic standards, and whose parents work for Formosa Plastics Corporation, U.S.A. We congratulate and applaud this year's recipient, Kary Y. Xu for her outstanding academic achievements and for being Formosa's 2022 National Merit® scholar!
You expect more. And Formosa delivers. ®
Formosa Plastics Corporation, U.S.A. is a vertically integrated producer of plastic resins and chemicals. Its polyethylene and polypropylene resins are marketed under the Formolene® trade name; its polyvinyl chloride resins are marketed under the Formolon® trade name. The company is headquartered in Livingston, NJ, has over 3,000 employees and is certified to the ISO 9001 quality management system and the ISO 14001 environmental management system. See www.fpcusa.com for additional information.